AKTINA serves customers' needs all over Greece through a strong sales force and a network of regional distributors with high potential. Also, ensures that AKTINA products are available to every professional  in Greece. Apart from serving the Greek market, AKTINA  is focusing on developing further export activity.
Developing Markets with Presence:
Cyprus
Bulgaria
Albania
Romania
Serbia
United Kingdom
South Africa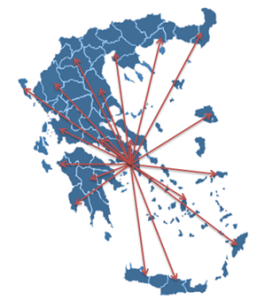 Find out how you can cooperate with us!